RIVALWHEY™
MSRP for 2lb: $55.99
MSRP for 5lb: $103.99
MSRP for 10lb: $189.99
100% WHEY PROTEIN
AT A GLANCE*
24 g fast-acting protein.
Made with 100% whey protein.
#1 protein source = whey protein isolate.
Over 5 g BCAAs (leucine, isoleucine, valine.
Enzyme blend.
Little fat or sugar.
Instantized to mix up quickly, fully, and easily.
No banned substances - safe for sport.
USAGE
After workouts, mornings, or afternoons.
*Per serving. Amino acids are naturally occurring and values are approximated. Information varies by flavor. Refer to nutritional, ingredient, and allergen information for complete details.
Insights
Whey is amongst the most popular protein sources for athletes – and for good reason. Whey proteins are highly digestible, rich in all the essential amino acids (including the three BCAAs), and have a thin consistency that is exceptionally drinkable.
RIVALWHEY's 100% whey protein recipe blends high-purity whey isolate (primary protein source, BTW), ultra-filtered whey concentrate, and speedy whey hydrolysate to provide an exceptional balance of clean macros, great taste, unsurpassed quality, and bang for your hard-earned buck. So good it should have been called UNRIVALED WHEY.
DIRECTIONS
Add 1 scoop of RIVALWHEY™ to a glass or shaker cup filled with 6 ounces of cold water. Stir or shake for a few seconds until powder is fully dissolved. Enjoy. Tip: Blend RIVALWHEY™ with 4-6 ounces of nonfat milk or milk alternative and 4 ice cubes for a more milkshake-like texture.
BEST TIME TO USE
After workouts or mid-morning.
ALLERGEN INFO
CONTAINS: MILK AND SOY INGREDIENTS.
STACKS WELL WITH
PROMASIL™ CASEIN, RIVALMEN™, STEAM BCAA™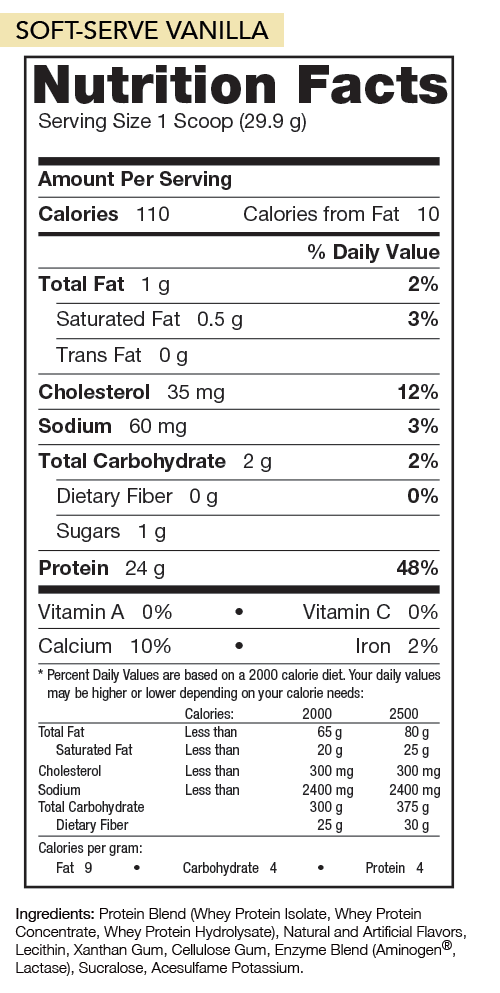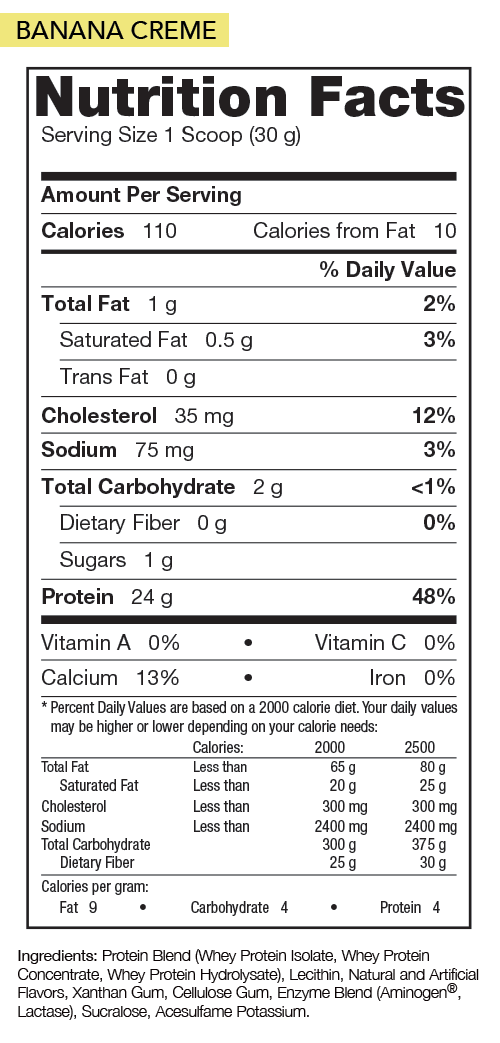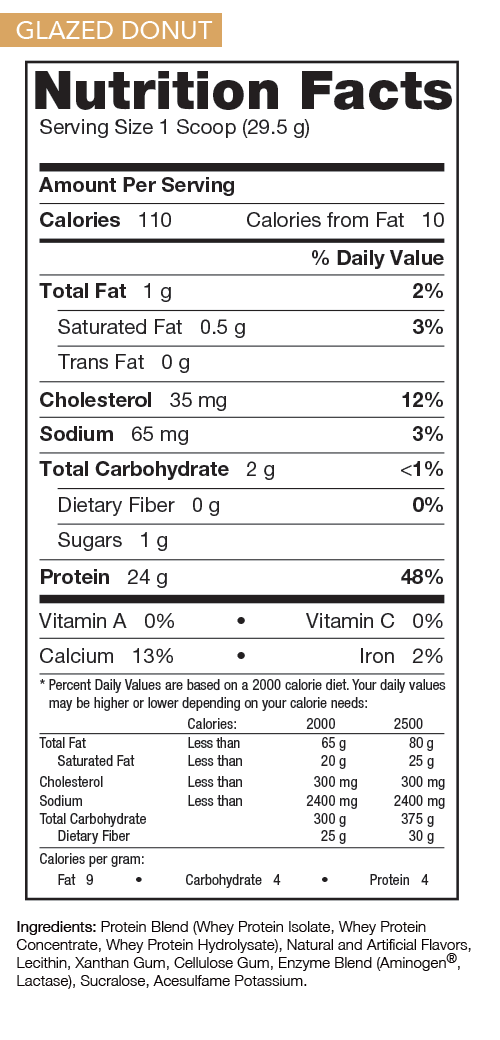 27 Reviews
Whey Protein Isolate

Posted by Cheryl on Oct 22nd 2020

I love this whey. Amazing taste, mixes very well. Quality products.

Whey

Posted by Elaina on Aug 16th 2020

I got the vanilla. It's fantastic. I've been using rivalus for a few years now because for the price, it's simply the best. The vanilla mixes well in protein ice cream, smoothies and all sorts of baking. Top shelf stuff!!

Rival Whey - Cinnamon Toast Cereal

Posted by Bethany on Aug 11th 2020

Been using Rivalus for years now and this is my favourite flavour yet. Mixes so easily even with water. Even if I forget my blender ball it mixes quite well. Only critique is that the artificial sweeteners give it a bit of an after taste - which makes me thirsty for water. But these are still my favourite protein products out there.

Rivalus Whey

Posted by Lauren on Jul 1st 2020

Love the strawberry. Tastes amazing!

Rivalwhey Isolate

Posted by Gord on Jun 23rd 2020

Great product! Mixes well and also tastes great! Best bang for your buck!

Tastes Great!

Posted by Joe on Jun 5th 2020

Great product, I have been enjoying Rivalus protein for years. Thanks again and great choice with the shipping it Fast and Awesome!

Thank you and Stay Great!

10lb Vanilla + 10lb Chocolate flavour

Posted by Kayla on Jun 4th 2020

I've tried tons of different brands of protein powder. Dymatize, BSN, MusclePharm, Muscletech, Magnum, GNC, Optimum Nutrition, Vega, Kaizen, Muscle Milk..just to name a few. Rivalus Vanilla & Chocolate flavours are above and beyond anything else on the market. There is no grittiness or clumping even when you pour hot water on the powder mixed with quick oatmeal. That quick breakfast weeds out a lot of protein powders, other brands are gritty and clump badly. Rivalus blends nicely regardless of what liquid you drink it with. I also use it in baking with no issues. There is no nasty after taste, no sand in your mouth feeling, no "rot your teeth off" because it's so sweet. The best pricing is on website, wait for their sales and also follow their athletes on IG for 15% off discount code.

Rivakwhey - Banana Cream

Posted by Derek Smith on Apr 20th 2020

This product is delicious and does not leave me feeling bloated like so many other protein powders on the market!

Chocolate!

Posted by Khin Thida Linn on Apr 14th 2020

I bough chocolate and like the taste. Got 40% off and got lots of extra presents. Thanks a lots team rivalus. I've been with rivalwhey for a while and like it very much.