PLANT PRO 100™
MSRP:
$49.99
100% PLANT BASED PROTEIN
AT A GLANCE (1)
20g of blended plant proteins.
Pea, pumpkin, sunflower, watermelon, sacha inchi.
Suitable for vegan / vegetarian diets.
Complete protein - 7.5 g essential amino acids (EAA).
Prebiotic inulin.
Cholesterol and lactose free.
Naturally flavored. Sweetened with stevia.
No artificial colors or added sugars.
No banned substances - safe for sport.
20 Servings per Container.
USAGE
Anytime
Insights
Whey may still be king of the protein hill, but plant-based proteins are becoming an increasingly popular choice for athletes. Gone are the days of poor-mixing, beanie-tasting soy-based powders. Modern plant formulations incorporate proteins from pea and seed extracts to provide a well-rounded (complete) amino acid profile, milder flavor, and a better user experience.
With 20 grams of protein, five premium plant-based sources, 7.5 g of naturally-occurring essential amino acids (EAAs), and no lactose, cholesterol, artificial flavors, or banned substances, PLANT PRO 100 is a natural choice for active vegetarians and omnivores alike.
(1) Per serving. Information may vary by flavor. Refer to nutritional, ingredient, and allergen information for complete details.
DIRECTIONS
Add 1 scoop of PLANT PRO 100 to a glass or shaker cup filled with 8-10 ounces of cold water. Stir or shake for a few seconds until powder is fully dissolved. Enjoy. Tip: For an added treat and extra nutrients to assist with recovery, try blending PLANT PRO 100 with ice cubes, almond, cashew, or soy milk, fresh fruit (bananas and berries work well), peanut butter or peanut butter powders, and/or spices and extracts (e.g., cinnamon, nutmeg, extracts of vanilla or peppermint).
BEST TIME TO USE
Anytime - Especially mornings, after workouts, or at bedtime.
ALLERGEN INFO
Made in a facility that also processes milk, egg, wheat, and tree nut ingredients.
STACKS WELL WITH
CRE-ELITE5™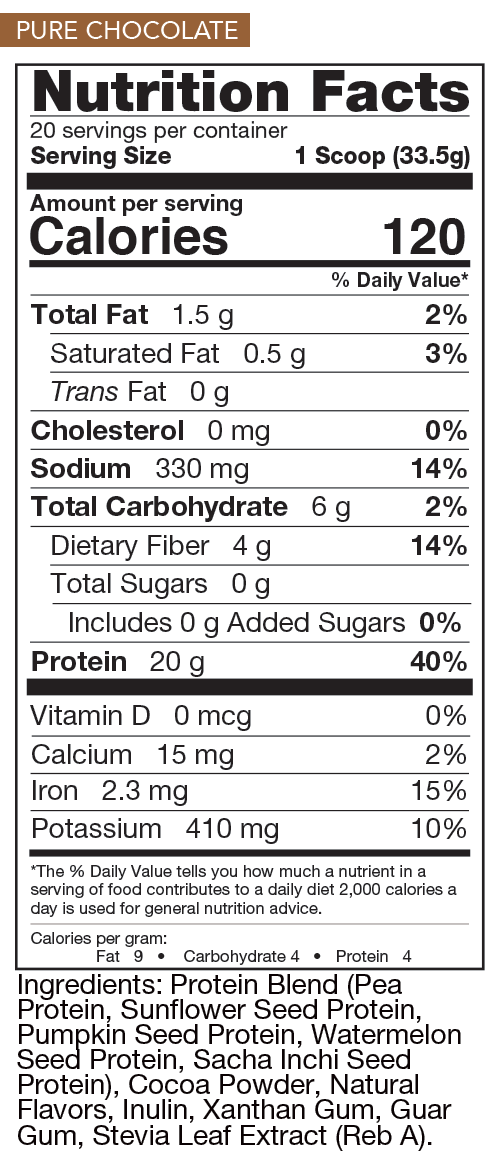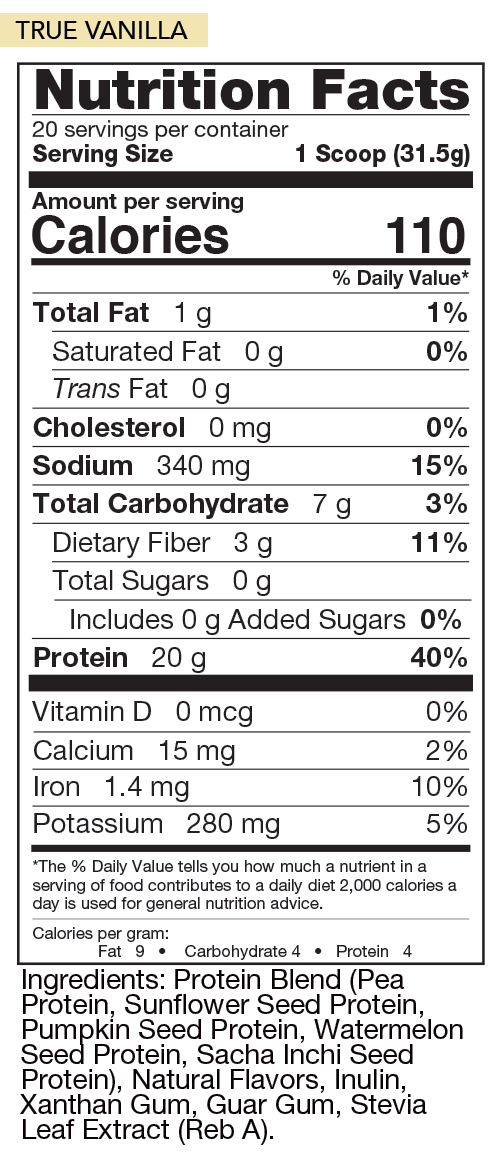 15 Reviews
Doesn't hurt stomach

Posted by Rachel on Feb 4th 2023

I have tried a ton of plant based proteins and this is the only one that I have found that hasn't hurt my stomach! Definitely recommend. The vanilla is great to mix in with smoothies

Shipping

Posted by Unknown on Sep 19th 2022

Product is great. In fact it's the best protein out there. No bloating, great taste. The only issue I have is that for some strange reason when it ships to my address in Canada, it always gets held up by customs and takes like over a week to get delivered. Not sure if the paperwork being sent with the product is correct, or if fed ex it's screwing this up.

Great alternative to animal products

Posted by Jeremy Ritchie on Apr 22nd 2022

Tastes great!!! Will be great to use weeks up to my competition

Plant Pro 100

Posted by Cameron Kent on Mar 14th 2022

Very good plant based protein. This is my second one I have tried and so far I'm really enjoying it. It's easy on my stomach as others make me feel bloated.

plant pro 100

Posted by Chris Robichaud on Aug 14th 2020

Excellent product and dairy free. I only wish it came in larger sizes and cheaper. But you get what you pay for and this protein is top notch

Plant Pro 100

Posted by Holly on Jun 10th 2020

Blends incredibly well, much better than other vegan products I've tried (minimal to no grainy texture). It is also thicker than I expected, and quite filling, both were pleasant surprises. The flavour could be a bit stronger,but still very good. I will definitely be using this product from now on

Plant Pro 100

Posted by Claude on May 25th 2020

Great product!

Plant pro 100

Posted by JASON NORRIS on Apr 14th 2020

Easy on the stomach
Tastes good
Five great protein sources

Plant pro

Posted by chris robichaud on Feb 20th 2020

Tried both chocolate and vanilla. Both very good. Nice blend of protein with no soy or whey.